Save the Date – the 2019 Bob Chaloupka Kick Ass Trial Skills Seminar will be held on November 7-8, 2019!
The Bob Chaloupka Trial Skills Seminar
Since 2012, the lawyers of Chaloupka Holyoke Snyder Chaloupka & Longoria have presented a uniquely inspirational, and emotionally connective, continuing legal education program in honor of its founder, Bob Chaloupka. The Bob Chaloupka Kick Ass Trial Skills Seminar is designed to teach, motivate and honor brave service to clients in the courtroom – whether in personal injury, criminal, family law, property law or other areas of practice that summon lawyers' courage in court. And, in true homage to Bob Chaloupka, the Seminar gives lawyers who care about serving their clients an opportunity for fellowship and togetherness, setting aside differences to learn from one another (and to raise a glass together at the cocktail hour).
Our speakers have come from around Nebraska, Wyoming, Colorado and South Dakota; but also from Alaska to Miami. Our speakers have included three federal judges as well as an innocent man, exonerated after 24 years in prison on a wrongful conviction. Both civil defense and civil plaintiffs' lawyers have presented at the Bob Chaloupka Seminar, alongside some of the bravest criminal lawyers in the United States. The common theme is what ties speakers to Bob's legacy: hope; vision; creativity, bravery even when one is afraid, and service to the client above all else.
This program gives western Nebraska lawyers an opportunity for affordable local CLE. At the same time, each year's diverse panel of speakers gives lawyers from around the state and beyond a reason to travel to Scottsbluff from around the United States. We hope that the Bob Chaloupka Kick Ass Trial Skills Seminar will always honor Bob's model for what a trial lawyer should be: brave in the face of fear, creative in the boundaries of ethics, and oriented to service to the clients and our system of Justice.
The Bob Chaloupka Kick Ass Trial Skills Seminar T-Shirt
$20 per shirt
Unisex sizes S, M, L, XL, XXL, XXXL - 50-50 cotton/poly blend
Pre-order now and pick up at the seminar; or we can ship it for $5 extra
Centre County (PA) District Attorney Bernie Cantorna speaks on prosecutorial ethics, and how he ran for office to restore ethics and integrity to the Office of the District Attorney
Laura Pena of the Texas Civil Rights Project delivers a moving presentation on how the "zero tolerance" immigration policy actually operates at the southern border.

San Diego public defender Zaki Zehawi shows how to build and tell the story for our underdog clients … and demonstrates a final argument that touches listeners' hearts.
Francisco Duarte, Washington State trial lawyer, shares creative, affordable and effective approaches for running focus groups.
Birth injury specialist Nelson Tyrone of Atlanta teaches how to present complex and scientific evidence on cross-examination in a manner that every listener can understand.
Keeley Blanchard, who defends persons charged with sex crimes throughout Michigan, shares methods for cross-examining the sympathetic witness in any type of case
Seattle personal injury Bob Dawson shows us how storytelling can bring the meaning of a lost love into emotional connection with our jurors.
Denver lawyer Jeni Stinson, a specialist in representation of juveniles charged with serious felonies, tells us how and why to tackle these important cases.
Atlanta personal injury Render Freeman speaks on loss of consortium, showing us how to prove the value of a changed relationship.
Retired United States District Judge Kevin Sharp of Nashville shares his compelling story of why he stepped down from the federal bench to fight for justice from counsel table – and why mandatory minimum sentencing causes far more harm than good.
Criminal defense legend Pamela Mackey, of the Denver law firm of Haddon Morgan & Foreman
United States District Judge Joseph Bataillon of Omaha, Nebraska.
Medical negligence attorney Connie Henderson of the Henderson Taylor Law Firm in Vancouver, Washington
Houston trial lawyer Ron Estefan, of The Estefan Law Firm
Trial lawyer Joseph George, Jr. of Sacramento, California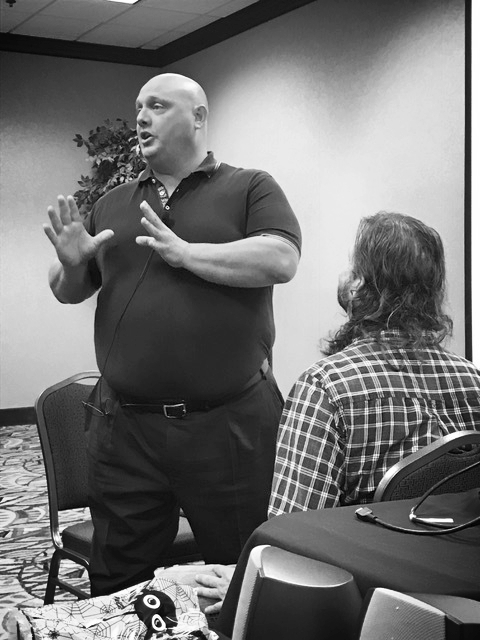 Death penalty defender Terry Lenamon of Miami, Florida

Trial lawyer Sean Brown, of Alaska and Colorado.
Pastor Darryl Burton, exonerated from prison after 24 years of a life sentence, urges listeners to fight for their clients.
Jonesboro, Arkansas trial lawyer Paul Ford
Fort Collins attorney Tom Metier speaks about the importance of truly hearing our jurors.
Civil rights legend Milton Grimes of Los Angeles, teaches the importance of storytelling in opening statements.
Trial lawyer Jeff Larrimore of Lempster, New Hampshire
Texas trial lawyer John Sloan teaches seminar attendees how to tell the story of a traumatic brain injury
Scottsbluff attorney Steve Olsen shares what jury service taught him about powerful communication in trial.
University of Missouri-Kansas City trial advocacy professor and trial lawyer Rafe Foreman teaches voir dire methods.
Lincoln, Nebraska criminal defense attorney Carlos Monzon shares his methods for effective final arguments.
Colorado Springs attorney Jeffrey Hill speaks on "Commandments Of Credibility.
Missouri death penalty defender and civil rights attorney Cyndy Short speaks on "Serving the Traumatized Client."
United States District Judge Mark Bennett of Sioux City, Iowa speaks on the qualities of an excellent and ethical trial lawyer.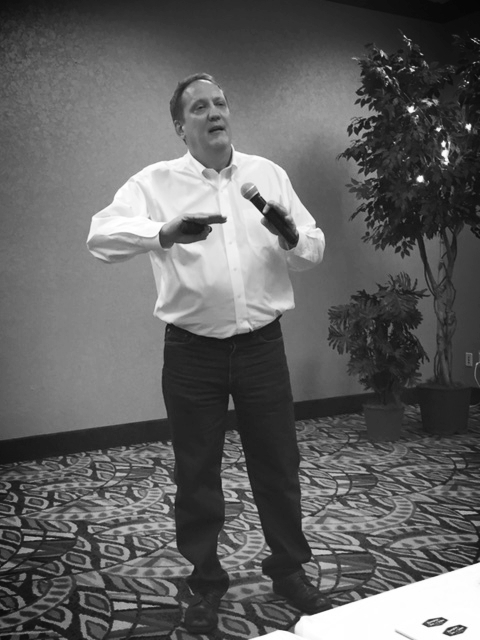 Kentucky lawyer Frank Mungo teaches seminar attendees about the science of fire and arson investigations.
Casper, WY defense lawyer Scott Ortiz instructs on helpful courtroom technology and visual presentations."
Location
The Hampton Inn
301 West Highway 26
Scottsbluff, Nebraska